Hi , am using tryton 6
when i try to create a record in the window "Financial/statements" and exactly on the "Lines" field , the "date" field disappear when i go to save the record otherwise i have already put a specific date and then it tell me "values are not valid in "Lines" "because the date is become empty after i click save record.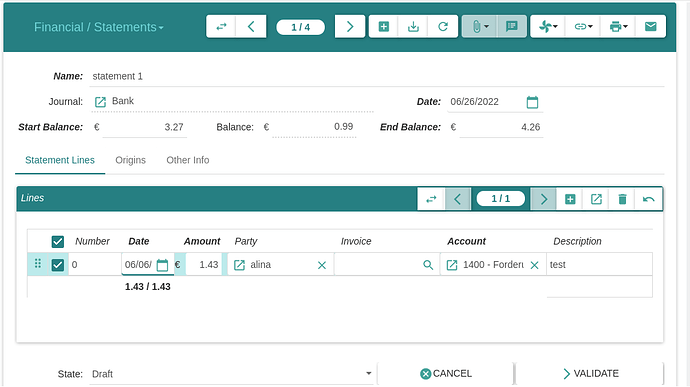 after trying to save the record:
The Date disappear what can cause this ? and what could be the solution to maintain the "date" that i choose from the calendar without disappearing because like that i can not create the record without passing this "date" in "Lines" field.
PS: i have tried to choose and save much times and the same thing happen, the date disappear.
Thanks in advance