We have found strange behavior of editable tree in One2Many widget (Tryton Client 5.4.8 for Windows).
This effect occurs if number of records exceeds number of visible rows in the widget.
Let's take Contact Mechanism widget from Party module:


Now add a new record:


After pressing the Tab key, we have:


After the next Tab key is pressed: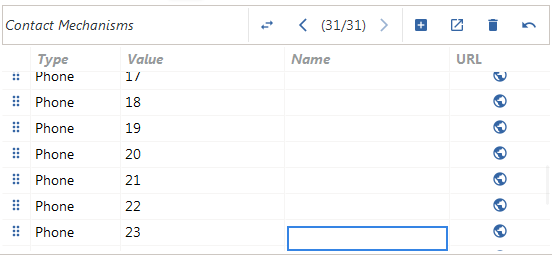 And only after repeatedly pressing the Tab key (or scrolling down to the last row):


Why the input frame is not on the last (active) row right after adding a new record?