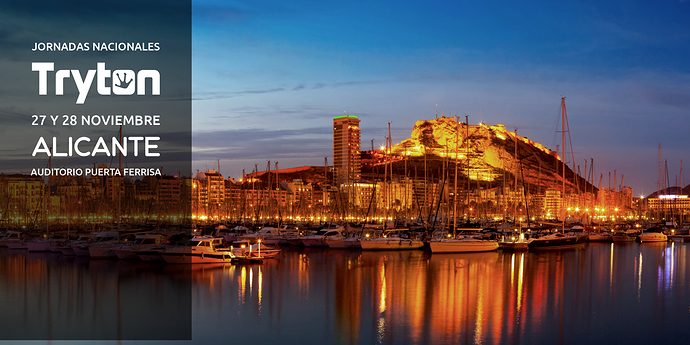 The Tryton Foundation is happy to announce the venue and date of the next Tryton Spanish Days.
The event will take place in the sunny city of Alicante on the 27th and 28th of November at the Auditorio Puerta Ferrisa at Calle Jorge Juan, 21, 03002 Alicante
Several Tryton experts will talk about open source and digital transformation . We will discuss some challenges related to mobility, Internet of Things and Integrations with other systems. Several companies will share their experience using open source software like Tryton. More details will come when we publish the schedule.
Register (in Spanish).