I am not sure where to post this request or if like other code forum I have been on I can hire or set a bounty to get some work done like this. I am NOT a coder I suspect that is what it will require back end work. Any help or direction is much appreciated. The examples screen shots come from an SAP setup a friend uses for the same type of setup. Thanks TelematicMan
Workflow
Customer calls and needs us to install GPS devices on 5 different vehicles. We need to be able to have something like a Master Vehicle Input form.
In this form we would put the Vin # the make, model, see screenshot
Once the data is input into this form we then move to the Sales form and create a sales order for the in which we can pull the list of 5 vehicles w/their information into it. Each vehicle would need to be able to open from the vehicle group that is assigned to the sales order. Within the MASTER DATA there will be additional tabs, for registrations as an example, so we can keep track of the information that is specifically associated with each individual vehicle.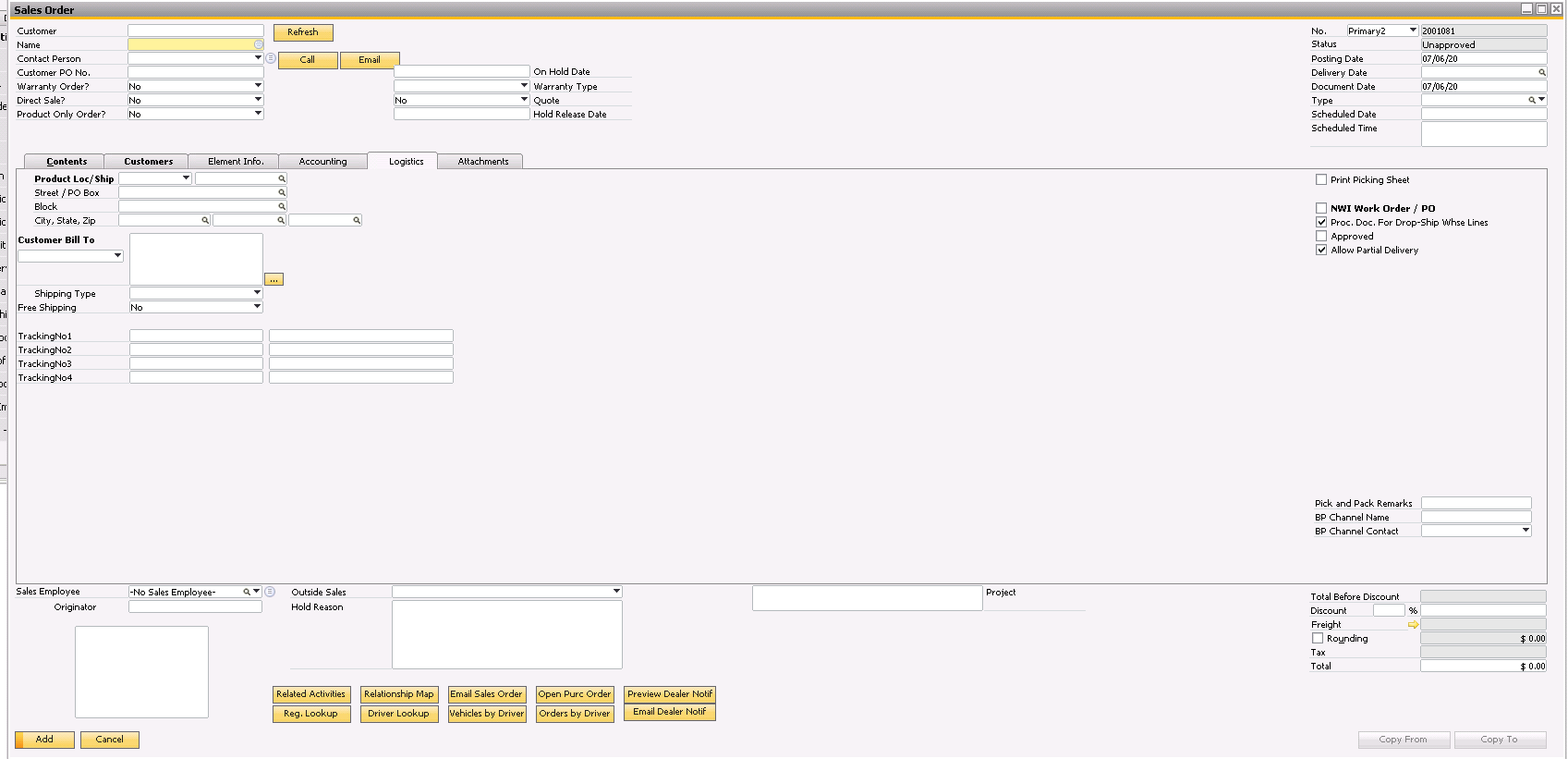 Once the Sales order is COMPLETED we then populate info into the PURCHASE ORDER that will generate out to the Technicians doing the installation work.
Once the work has been completed by the Technicians, we would like to be able to go back in and do a search for work history on any vehicles we have done installs or service on. I am not quite sure where to put this Master Vehicle Data form/section into.
We will also need to note the sales order as we are working it to show what has been completed on each sales order – I.E. – Called Point of contact to schedule – pending return call.
Tie all the forms together with a "Search Tool" or shortcut buttons to search the different forms.